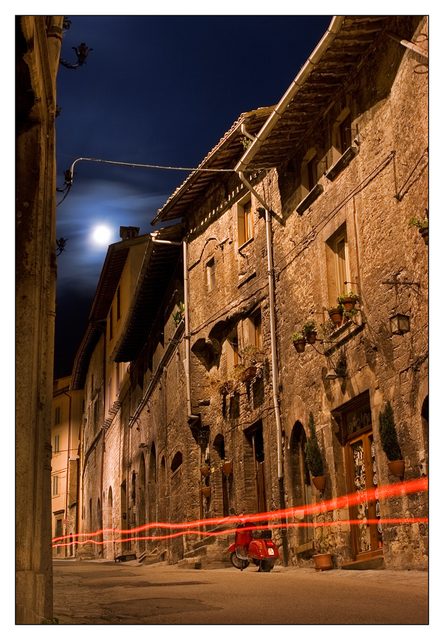 Assisi by Night.

I was only at Assisi for one day and one night...in the day it rained --but at night everything cleared up and the moon came out for me. This is a 30 second exposure with Canon 20d and 17-40L lens.
Commentaires
Ajouter un commentaire
S'il vous plaît connectez-vous pour pouvoir ajouter des commentaires !