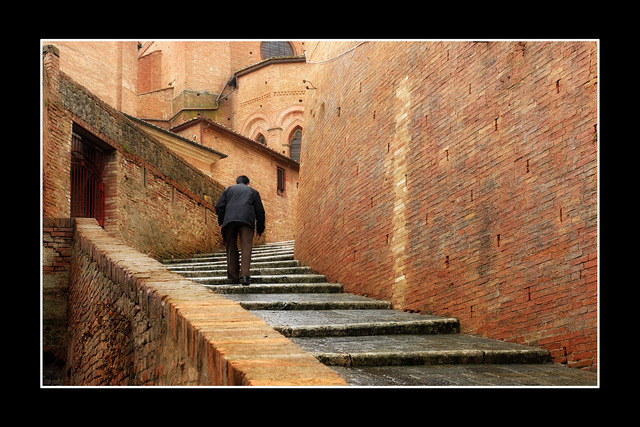 Siena, is in the province of Tuscany. The most outstanding feature of this city is its intense color. The bricks used to build the city are made from the burnt siena-colored earth. I was attracted to the curve of the steps and the wonderful red bricks. As I was about to take the shot a man passed me and started his way up the steps:- I waited until he got into the position that I thought would look the best- and took my shot.
Commentaires
Ajouter un commentaire
S'il vous plaît connectez-vous pour pouvoir ajouter des commentaires !